Hi friends and welcome to another installment of City Country Life // Local & Seasonal Food.  I cover the countryside and Becca at Keeping up with the Joneses gives the city perspective.
Did you enjoy reading about Bonfire Night last week? Here they are again in case you missed them Bonfire Night in the Country // Bonfire Night in the City.  Now that Bonfire Night is over we're well and truly on the trot towards Christmas now aren't we?  Although I'm still not sure I'm quite ready for it just yet.
This week's topic is Local & Seasonal Food.  I don't know about you guys but I always want to support local business as much as I can.  I decided to hit up the market I usually go to on a Thursday in Sherborne, Dorset.
I get bread from this stall on the weeks I make it to the market, the kids also love their cheese straws. I'm looking forward to picking up some Christmassy panetonne and mince pies from there too as the weeks go on.  Taylor's Traditional Bakers based in Bruton.
I love this fruit and veg stall, always super fresh and seasonal and included some Christmas goodies too.
I then took Little Miss to Brimsmore Garden Centre to their shop Apple Tree Farm Shop, they have loads of locally produced wines, ciders (Somerset is the KING of cider) wines, liqueurs, cakes, chutneys, jams, honey, cheeses and olives, the list is endless.  I also loved that they had Christmassy treats out too which made me feel very festive indeed.
We also love Goose Slade Farm Shop who have products as above, we also love their meat which is butchered on site.  If you want Goose on your Christmas table as an alternative to Turkey this is the place to go.
A lot of love, hard work, dedication and experience goes into making and selling these locally made items and the producers are proud of their products and rightfully so.  The flavour is always tonnes better than in mass produced food and I'm convinced it's better for your health and for the environment.  Even better that you know you're supporting local businesses too.
If you'd like to join in with this linky it's super easy! Just grab our badge pop it in your blog post and link up a post related to the topic using the InLinkz below.  As always me and Becca can't wait to read your posts.
Lizzie xo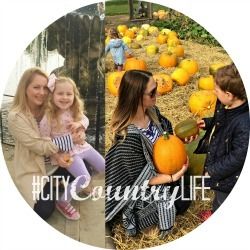 Loading InLinkz ...